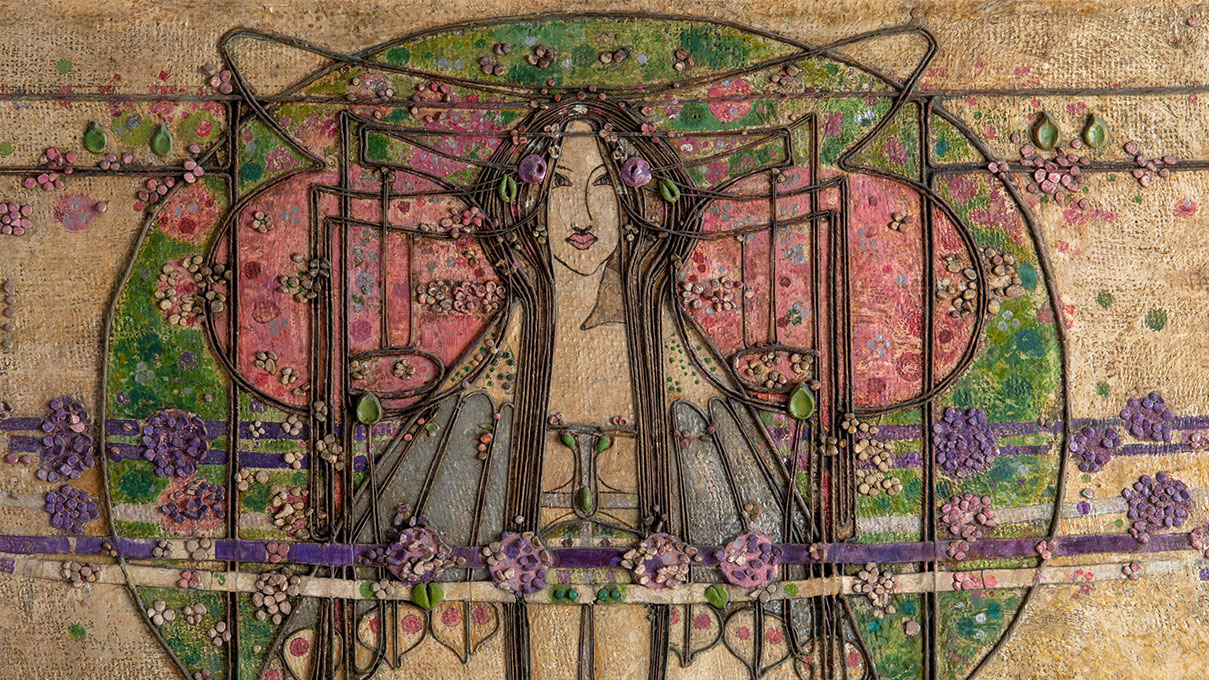 From William Newton at
The Federalist
:
The new Walters Art Museum exhibition, "Designing the New: Charles Rennie Mackintosh and the Glasgow Style," explores the life and career of one of Scotland's most singular architects and designers, in the wider context of the avant-garde art environment that existed in late-19th and early-20th century Glasgow.

The show tracks not only the life and career of Charles Rennie Mackintosh (1868-1928) but also the development of the Glasgow School of Art to which he belonged, and whose premises he famously designed. The well-publicized destruction of that building in two massive, devastating fires that took place in 2014 and 2018 were a major loss to art history, making the Walters show a highly timely exhibition that's absolutely worth seeing.

Yet even this retrospective helped me to understand a great deal more about Mackintosh than I had previously, particularly in gaining a greater appreciation for the role collaboration played in his work, especially with women artists and patrons. To my mind, he and his set still remain rather ambiguous figures in the history of art.

First off, kudos to the Walters for putting on a splendidly comprehensive show about an architect and his contemporaries, without being able to take us inside one of any of their buildings. Short of actually heading over to Scotland, this exhibition is probably the closest you'll ever be able to get to fully immersing yourself in the eclectic social and cultural atmosphere of Glasgow, circa 1900.

The museum does an excellent job in showing the work of Mackintosh side by side with the work of other members of his circle, as well as bringing in works that exemplify what was influencing the Glasgow style, what they were reacting against, and thereby giving a great deal of depth and texture to the show. Visitors to the Walters, particularly those who have never heard of either Mackintosh or the Glasgow style before, would otherwise probably have felt a bit lost. (Read more.)
More about Mackintosh,
HERE
. More about the exhibition at the
Walters
,
HERE
.
Share