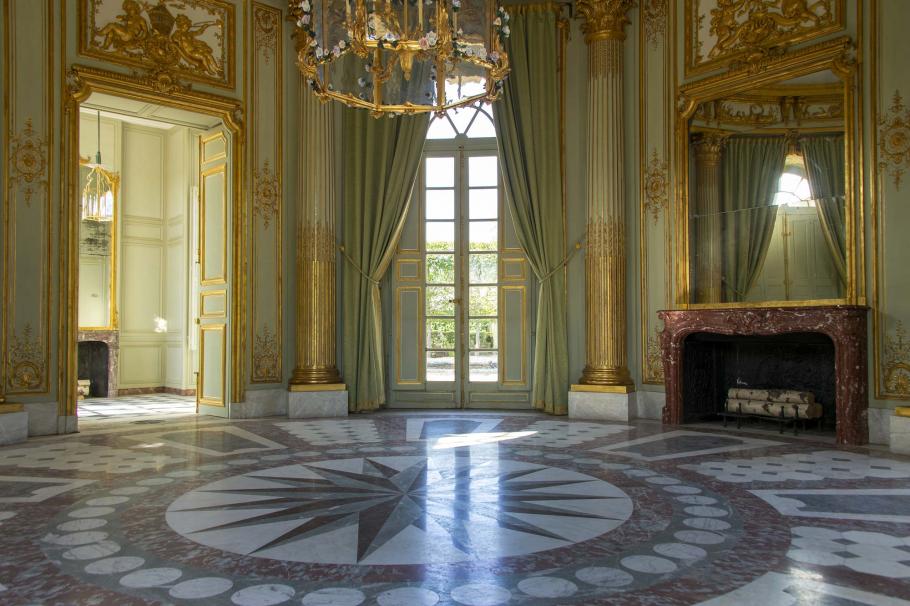 From Tatiana's Tea Room:
The French Pavilion (
le pavillon français
) which now stands as the central gem of the Petit Trianon's formal French Gardens was actually completed in 1750, a few years prior to the building of the Petit Trianon itself. Designed by the Louis XV's chief architect
Ange-Jacques Gabriel
at the instigation of Madame Pompadour this miniature palace was intended as a summer gaming/dining room. Thirty years later, Marie Antoinette would also use it for private concerts given by lantern light. The main salon is octagonal with an inlaid marble floor and is surrounded by four cabinets in a cruciform arrangement. The walls are gilded with cherubs highlighting each entrance. Cherubs & birds are also featured on the circular cornice which is supported by eight Corinthian columns. Four arched French doors provide light, exterior views and access. (
Read more.
)
Share