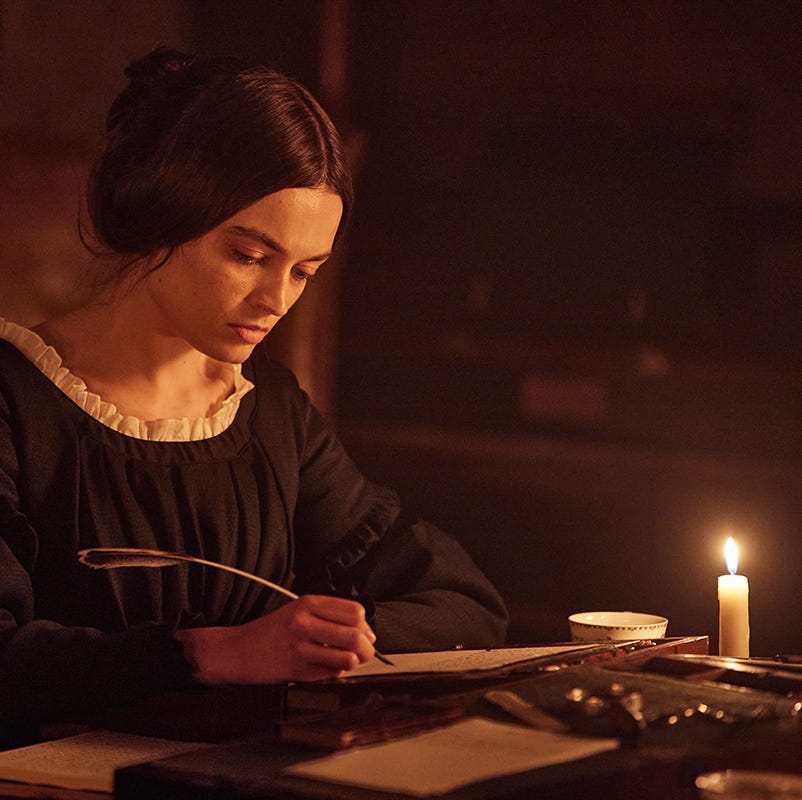 It could be either really wonderful or really terrible. From
Town and Country
:
Instead of being a traditional biopic, Emily —which features a cast including Olivier Jackson-Cohen and Fionn Whitehead—tells an imaginative, magical, and eccentric story about the writer before she became a legend.

"Emily Brontë has always been a touchstone for me in my life and stepping into writing and directing I wanted to tell my first story about something and someone I felt very passionately about," O'Connor tells T&C. "The reason I felt so passionate about Emily is that she was so much her own person, she was so authentic." The film gets at that. As the trailer—premiering here exclusively—makes clear, the movie doesn't just paint by numbers to portray Brontë's life but instead takes cues from her work and that inspiring authenticity to capture the spirit that's made her such an enduring force.

"I'm excited to share this film with U.S. audiences and to see what the reaction is to Emily," O'Connor says. "I wrote the film for young women who are in the middle of working out who they want to be, and so I really hope the film speaks to them. Emily Brontë was also just so smart and funny and creative and wild in a way that really inspires me. It did when I was younger and it still does!" (Read more.)
More HERE.

Share