From
JVDPPP
:
Anthony Van Dyck was born in Antwerp in 1599 but is of course most closely associated with the doomed court of Charles I, from Van Dyck's second stay in England from 1632 until his death in Blackfriars in 1641. A child prodigy and a genius, he is perhaps the greatest portrait painter that ever lived. When Thomas Gainsborough died in 1788, his last words were reportedly "We are all going to heaven and Van Dyck is of the party."

With the exception of two small black and white sketches executed in England, one of which we will discuss later, Van Dyck painted on oak panels only whilst he was living on the continent. These were mainly religious subjects and some portraits, large and small. They included a number of Apostles, who were a very popular subject in counter-reformation Antwerp.

Their brilliance is that they are in fact portraits of living persons who served as studio models. And Van Dyck's brilliance as a portrait painter was evident even in his teens. So popular were these paintings that they were seemingly endlessly copied by other artists and to date, we have seen and examined a tremendous number of Bearded Apostles. So, it's a pleasure to be giving a talk today on something other than a bearded apostle. (Read more.)
From Country Life:
Charles II retrieved what he could following the Restoration but much of what was once Britain's most important collection of art is now dispersed across the globe, forming the highlights of key museums all over the world. The Royal Academy has secured some impressive loans, including Titian's The Emperor Charles V with a Dog, (Museo Nacional del Prado, Madrid); Titian's Supper at Emmaus and his Conjugal Allegory, (Musée du Louvre, Paris) as well as four Mortlake Tapestries designed from cartoons by Raphael and an array of other impressive works from the Metropolitan Museum of Art, New York, the National Gallery of Art, Washington and the Rijksmuseum, Amsterdam. A jubilant rehanging of Mantegna's monumental nine-part sequence, The Triumph of Caesar (usually at Hampton Court), occupies the largest of the galleries.

The piece we're looking at here, however, comes from rather closer to home, having been among the paintings restored to the Royal collection.

By the time Anthony Van Dyck was appointed Court Painter to Charles I, in 1632, the King's reputation as an art collector and patron was already widely recognised across Europe. Charles I and Henrietta Maria with Prince Charles and Princess Mary ('The Great Peece') of 1632 was Van Dyck's first major commission and showcases his skilful propaganda.

Charles I, who had rickets as a child, appears to have overcome his physical infirmity. He is depicted in this painting as having natural dynastic charm and regal power. (Read more.)
More HERE.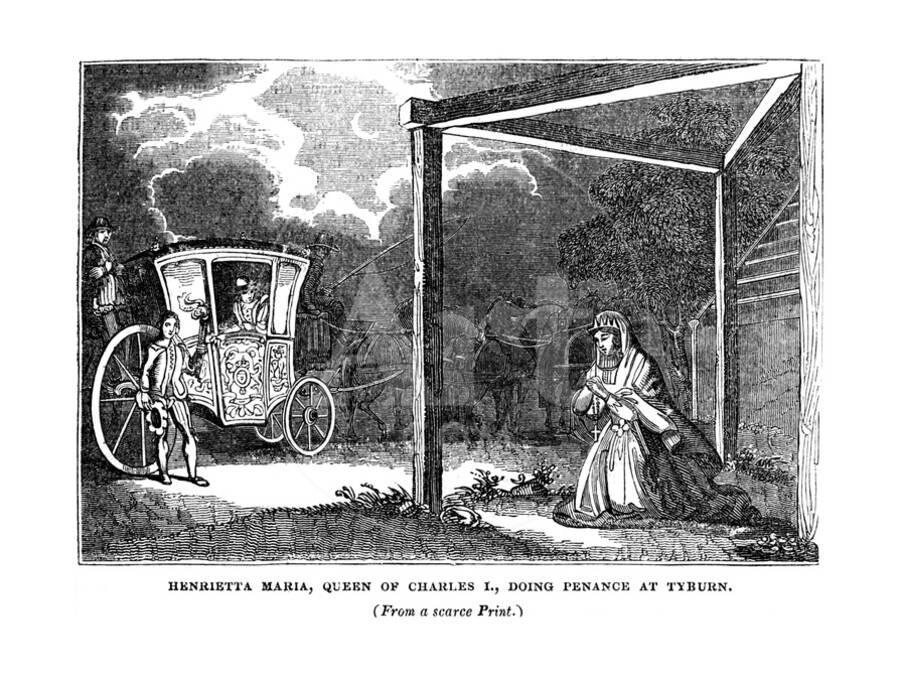 Share