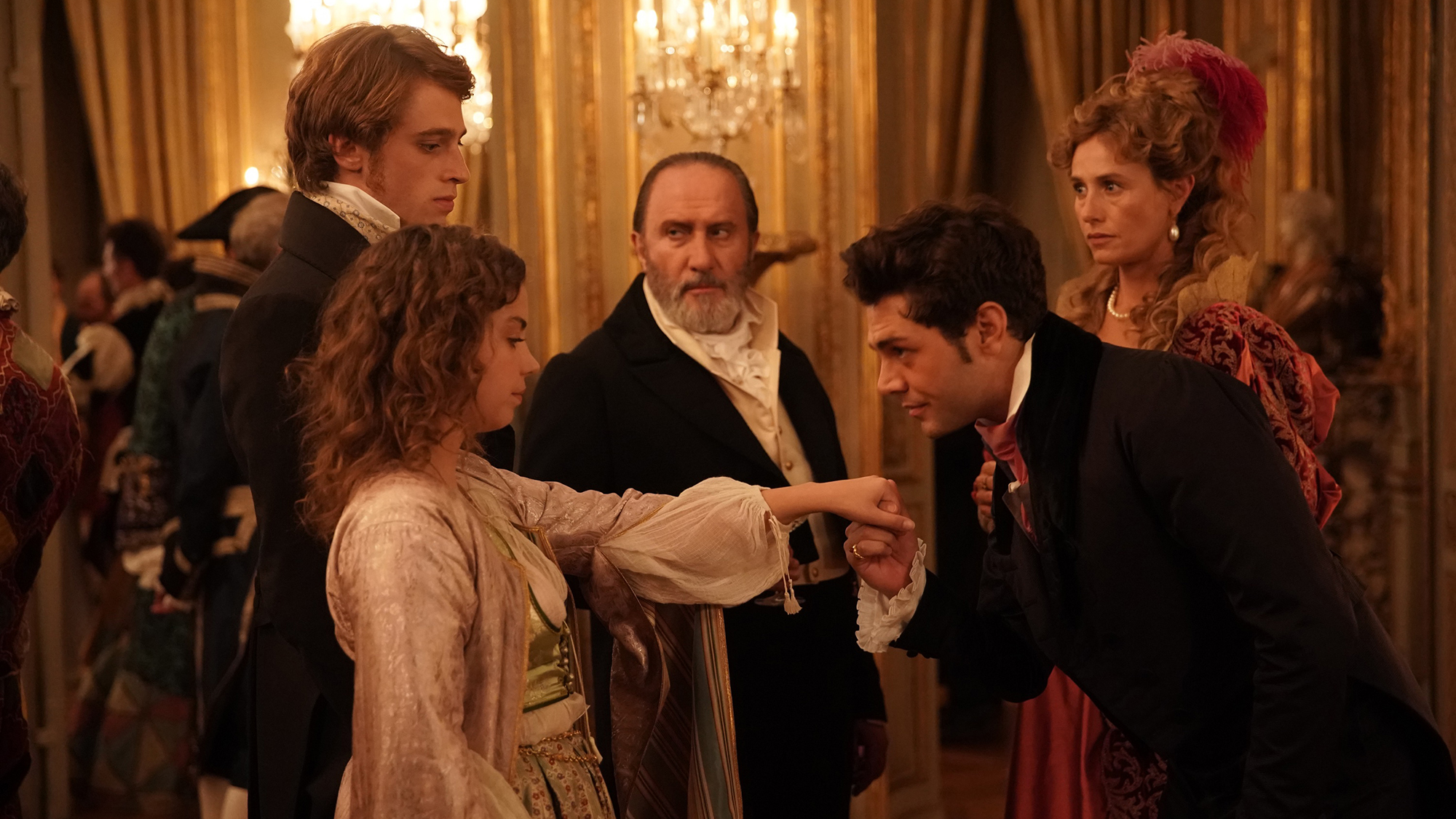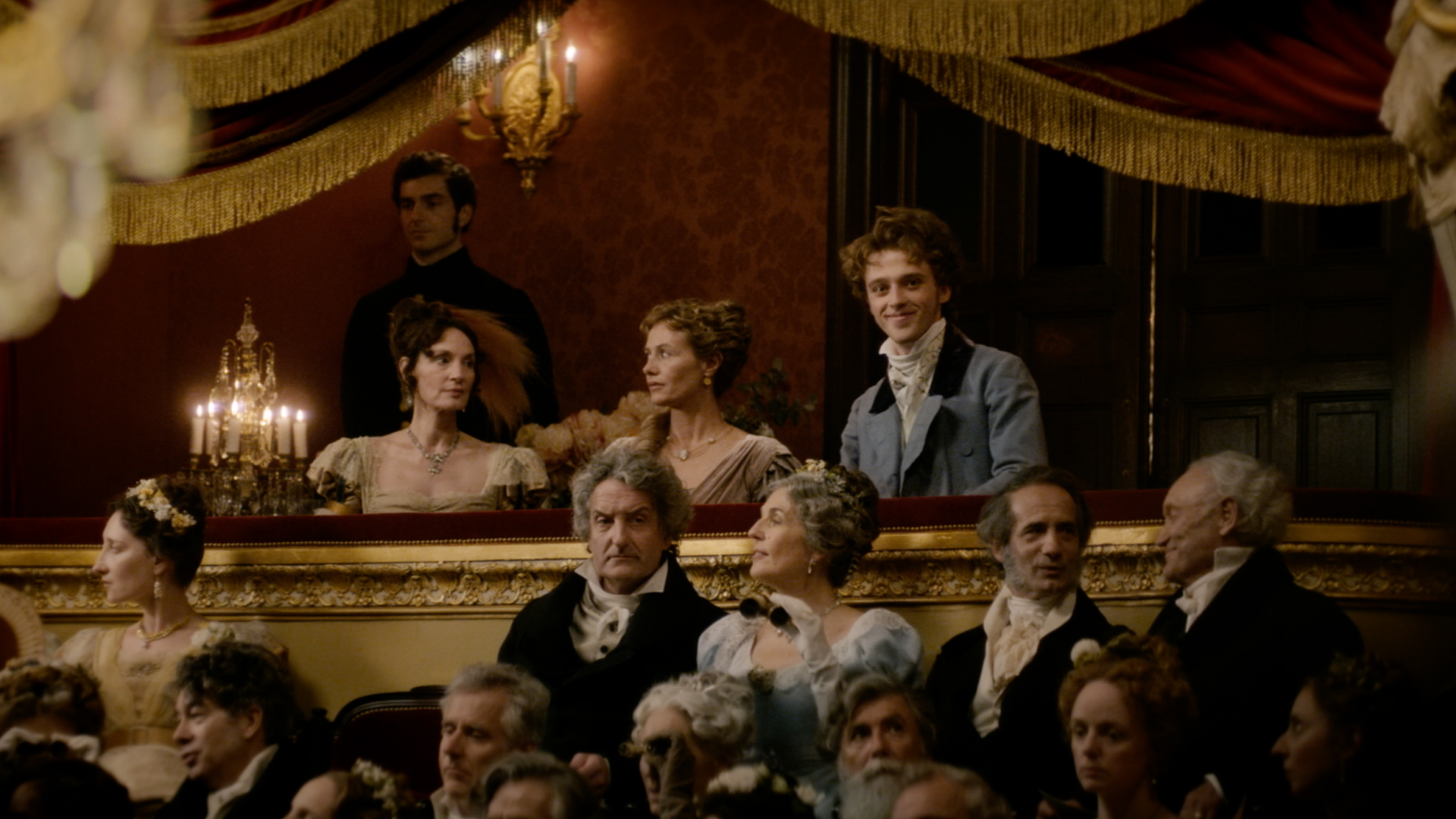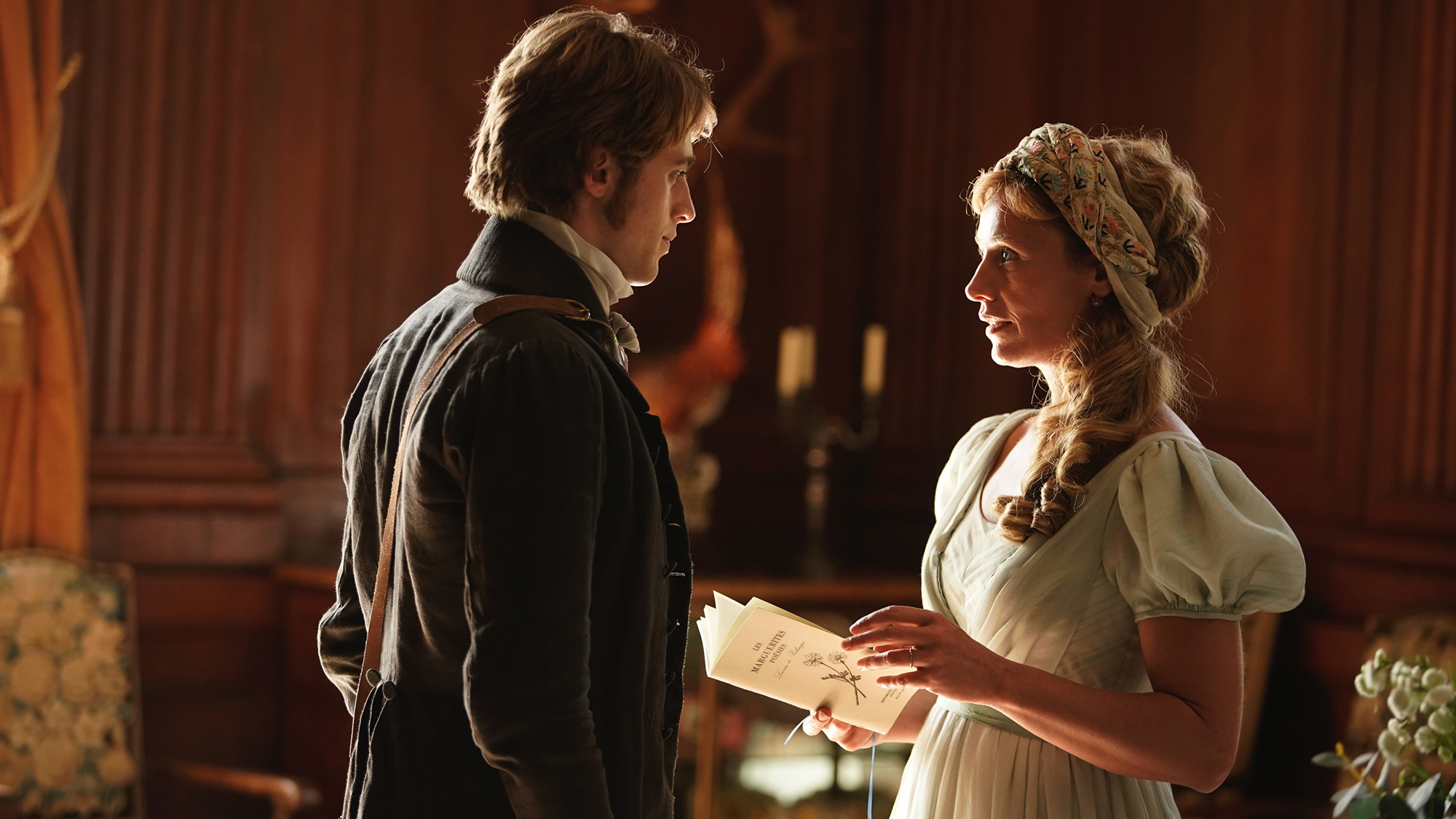 There are few films about the Bourbon Restoration. Lost Illusions (2021), based upon the novel of the same name by Honoré de Balzac, shows the seamy side of life during that era. It is basically about prostitution, from women and girls who sells themselves to writers who sell themselves. Even applause in the theater can be sold to the highest bidder. Books and plays are successful or failures based not upon their genuine merits but upon how much money can be spent upon buying favorable reviews. Artists and writers are destroyed by bad reviews written on purpose to denigrate. It shows that fake news is nothing new.
The tragedy is not unlike Stendhal's Le Rouge et le Noir, in that a young man of no fortune tries to become rich by any means necessary. Lucien, an idealistic young poet from the provinces, comes to Paris with his mistress, an aristocratic lady named Louise. Their first night at the theater, Louise is humiliated by Lucien's gauche manners and appearance; she decides to break with him. Thrown upon his own devices, and starving, Lucien finds himself among a group of left-wing gazetteers and begins to write for them. The main publisher, portrayed by Gérard Depardieu, is illiterate, but it does not really matter. The writers of the gazette make or break authors based not upon the merits of their work but upon the whims of the moment in a carelessly crass but deliberately malignant fashion. It is not unlike what transpires today on Amazon.

From Roger Ebert:
"Even today in Paris, people wonder how his story could have happened, what movement of the world swept him away." Said in voiceover within the first five minutes of "Lost Illusions," these words point the way towards the end. Those who read Honoré de Balzac's novel, originally serialized in the late 1830s and early 1840s, already know the roadmap from hopeful innocence to lost illusions. To those who haven't read it, the voiceover clues them in instantly. This is a cautionary tale about selling out your gifts to the highest bidder, about how naïveté doesn't stand a chance against the kind of corruption on display in Paris in the 1820s. Lucien's life is described early on as "a tragedy," and so even in all the scenes of triumph that follow, impending disaster is always present.

Xavier Giannoli's film adaptation of Balzac's book leans heavily on voiceover, so much so that some sequences are practically an audiobook with images attached. This could be seen as a negative, but in practice the voiceover-heavy sections are some of the film's most successful. It's hard to imagine another way to handle Balzac's obsessively comprehensive presentation of all aspects of Parisian society, the striations and hierarchies at play in the intersecting incestuous worlds of entertainment, media, finance, art, sex, etc. Balzac's book is as much about the world the characters circulate in as it is about the characters. To present the plot without all that context would leave you with little more than a soapy melodrama. But Balzac lays out how this intricate society works, and he does so not from a front-row seat but from on the stage itself. Voiceover like this is a risky choice, but here—especially since so many of the characters are writers—it seems appropriate. (Read more.)
The only sympathetic character in the drama is Lucien's mistress Coralie, whom he meets after Louise dumps him. Sold by her own mother into prostitution as a young teen, Coralie has become an established comic actress in the original Vaudeville. Her success is mostly due to the red stockings she flashes throughout her performance. Lucien is enthralled by her and they become lovers. Together they rise from poverty, although with Lucien's spendthrift habits they are doomed to lose it all. Coralie genuinely loves Lucien though, and is not impressed by the aristocratic circle that he would give his soul to belong to. If he had been wise he would have married Coralie and taken her to the countryside where he had steady employment as a printer. It might have extended her life; poor Coralie has consumption and is soon coughing in the garret like Puccini's Mimi. As so often happens in real life, the glamor of worldly success and pleasure divert the protagonist from authentic happiness.
More HERE.

Share