A new exhibition at Versailles on the deaths of king
s.
The death of the king, both as a man and an institution, was a key moment in the construction of the public perception of the monarchy, combining religion (the death of a Christian) and politics (the death and resurrection of the king, who never dies). From his final death throes to the burial it resembled a performance, a great Baroque show of huge significance to courtly society, which was affected more than ever by it.

The exhibition – the first on the subject – will look back on the details of the death, autopsy and funeral of Louis XIV, which strangely are little known, and to situate them in the funeral context of European sovereigns from the Renaissance period to the Enlightenment. It also discusses the survival – often paradoxical – of this ritual from the French Revolution to the contemporary era.

The exhibition will bring together works of art and historical documents of major importance from the largest French and foreign collections, including ceremonial portraits, funeral statues and effigies, gravestones, the manuscript for the account of the autopsy of the king, coins from the Saint-Denis Treasury, gold medals, emblems and ornaments, and furniture of funeral liturgy. Some of the pieces on display have never been exhibited in public. (Read more.)
Here is an article on mourning: is black the right color
?
And an article on the funeral of Louis XIV
.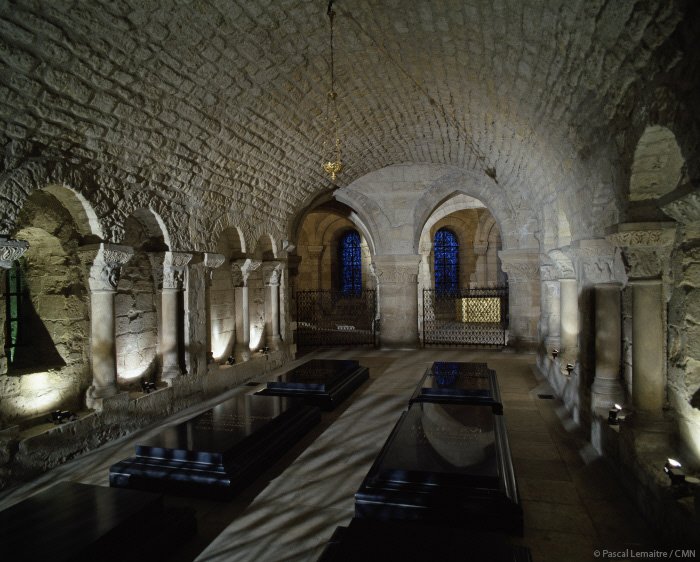 The Bourbon crypt at St. Denis
Share