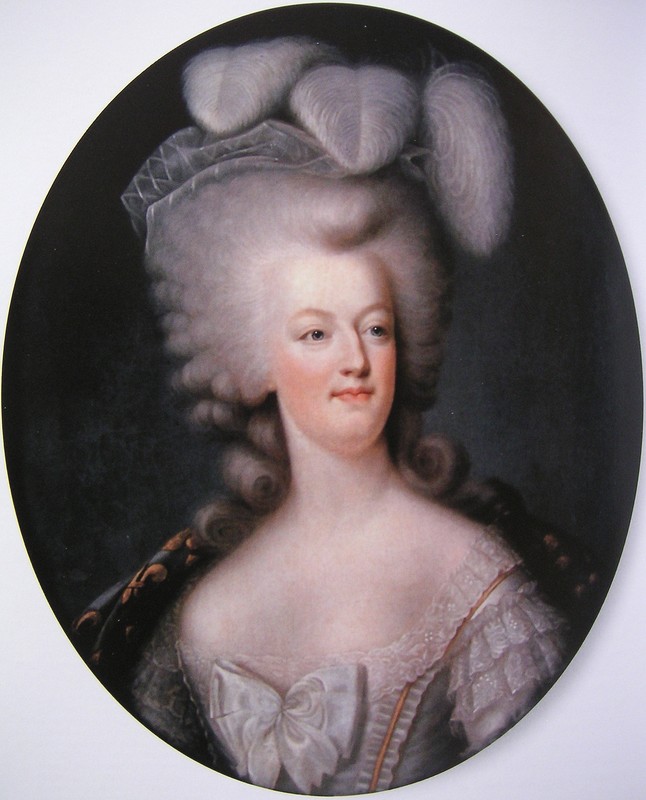 The portrait of Queen Marie-Antoinette in court attire by Joseph Boze was commissioned by Louis XVI in 1784
. Court gowns were low cut and worn with the tight grand corps corset, according to the dictates of etiquette. As with other portraits, it was copied by a variety of artists, especially as miniatures.
There is also a miniature of the Queen
which may be based upon the Boze portrait but it also may have been inspired by a portrait of Madame Lebrun. More
HERE
and
HERE
.
Share