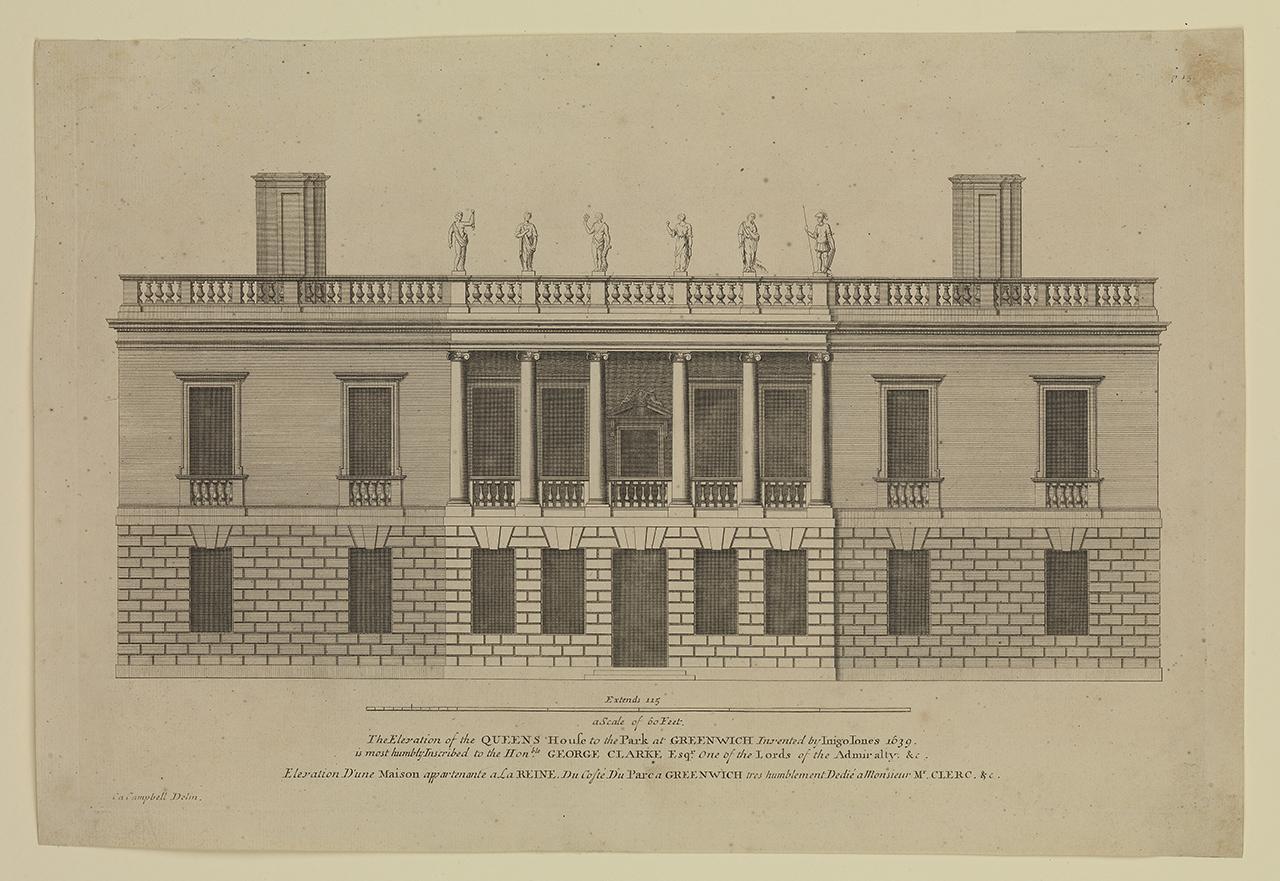 From Royal Museums Greenwich:

The architect Inigo Jones was commissioned to design the building in 1616 by King James I's wife, Anne of Denmark – supposedly a gift from the king to apologise for swearing in front of her after she had accidentally killed one of his favourite dogs during a hunt.

However Anne of Denmark never lived to see Inigo Jones's progressive Classical design realised, dying in 1619 with only the first floor completed. It was not until 1629, when James's son Charles I gave Greenwich to his wife Henrietta Maria, that work on it resumed.

The Queen's House was completed around 1636 and is considered remarkable for its break with the traditional, red-brick Tudor style of building, and for its elegant proportions and the high quality of its interiors. It was the first fully Classical building in England. (Read more.)
From
Country Life
:
Staircases were and remain a great indicator of status in a house, from the main staircase to the back staircase for staff. Cantilevered stone staircases are the most eye-catching, with a slim, elegant section showcasing the beauty and strength of stone. With wrought or cast-metal balusters and a mahogany curving handrail, they have so much to display. Revived from Palladian times by Inigo Jones at the Queen's House in Greenwich, they continue to impress.

Their place in the plan for the layout of a building is critical to allow it both to be seen and control the house's circulation, and their sculptural potential is something that we always endeavour to bring out, whatever their material combination; simple metal flowing shapes, glass to emphasise the light, stone, or beautifully turned timber. (Read more.)
Greenwich in the times of Anne Boleyn, HERE.

Share