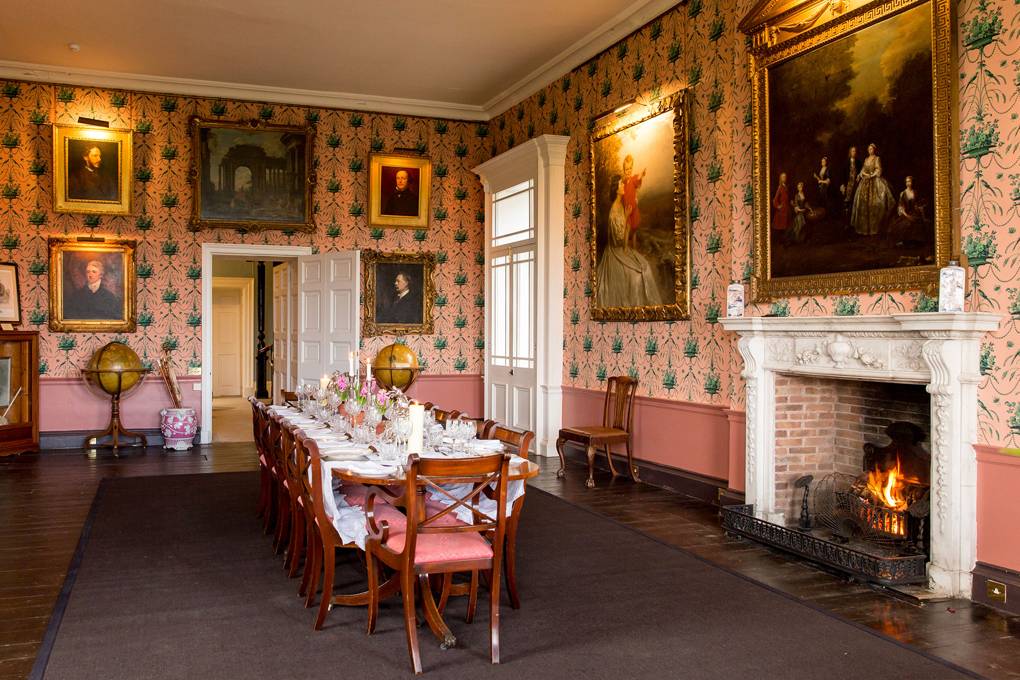 From
Variety
:
Austen's love story is also a stark exploration of class differences among the wealthy Emma (Anya Taylor-Joy) and the poorer Harriet Smith (Mia Goth) and Miss Bates (Miranda Hart). Byrne conveyed that dichotomy with a sameness of outfits for Harriet and Miss Bates and a great number of choices for Emma. A privileged woman like Emma would have a dressmaker, says Byrne, while Harriet might have a limited number of pieces in her wardrobe — outfits that also weren't as elegantly embroidered. A "clean and perfectly presented" wardrobe denotes a person's social position, says Byrne.



The number of accessories characters wear can also point up the difference in standing. "Some directors shy away from [accessories]," Byrne says, so as not to overshadow the costumes, but for this film she used gaudy bows and necklaces to enhance comedy and economic discrepancy. Quinn also delineated class disparity via changes in the sets. "We made everything a lot plainer" for the lower-class houses, she explains. De Wilde is a big fan of Georgian "frippery," Quinn adds, such as overly decorated cakes and wall hangings — these were used as focal points in the parties Emma attends. "Pink and green wallpaper and drapes really make a statement."

(Read more.)
From
Tatler
:
Jane Austen's classic has been given a fresh lease of life with a stylish, witty new adaptation from director Autumn de Wilde, which hits cinema screens today. Starring a buzzy cast of up-and-comers, including Anya Taylor-Joy, Josh O'Connor and Callum Turner, alongside comedy greats Bill Nighy and Miranda Hart, the film is a bonnet-filled delight. But for the true Austen disciples, enjoyment of Emma is sure to be enhanced by a trip to some of its spectacular filming locations. Here, Tatler rounds up the destinations to head to for your very own Austen adventure. (Read more.)
More
HERE
.
Share