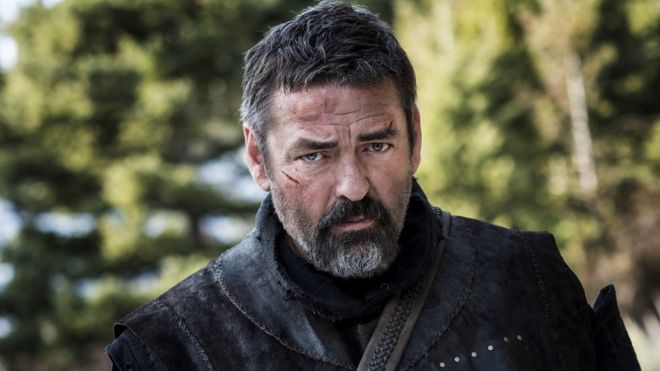 From
The Billings Gazette
:
"Robert The Bruce" is not a sequel to "Braveheart." In interviews Macfadyen has described the different tone the new movie has from "Braveheart." There is violence in "Robert the Bruce," but

Macfadyen told BBC News

the movie "does not glorify war." He went on to say, "The film I wanted to tell was about the consequences of violence and what it does to entire clans and families. It tears them apart. This movie is about the Scots versus Scots. There is not an Englishman in sight." Director and producer Richard Gray said that "Robert the Bruce in the film is struggling to understand war and the need for war when he's looking at how many soldiers have been lost."
Bruce is on the run in the movie, hiding with a widow and her orphaned children. Their father died fighting in Bruce's war, Gray said. About 80% of the movie was shot around Livingston and the Paradise Valley during the winter of 2017, Gray said. The rest of the movie was shot in Scotland. Gray said before he began "Robert the Bruce" he had been working on making a Western. Anna Hutchison knew Macfadyen and knew that Gray was a huge "Braveheart" fan, so she told him he should read the script, the director said. He got his hands on it in the summer of 2017.
"I read the script and I just fell in love with it," Gray said. "We had to go quickly because the film had to be in winter, and that's what forced our hand. We knew that we had to film in November 2017 or we'd have to wait another year." Gray is originally from Australia but now resides with his wife and children in Livingston. The executive producer on the movie, Carter Boehm, is also from Livingston. "It was the hardest shoot I've ever been involved in," Gray said of filming "Robert the Bruce." (

Read more

.)
Share