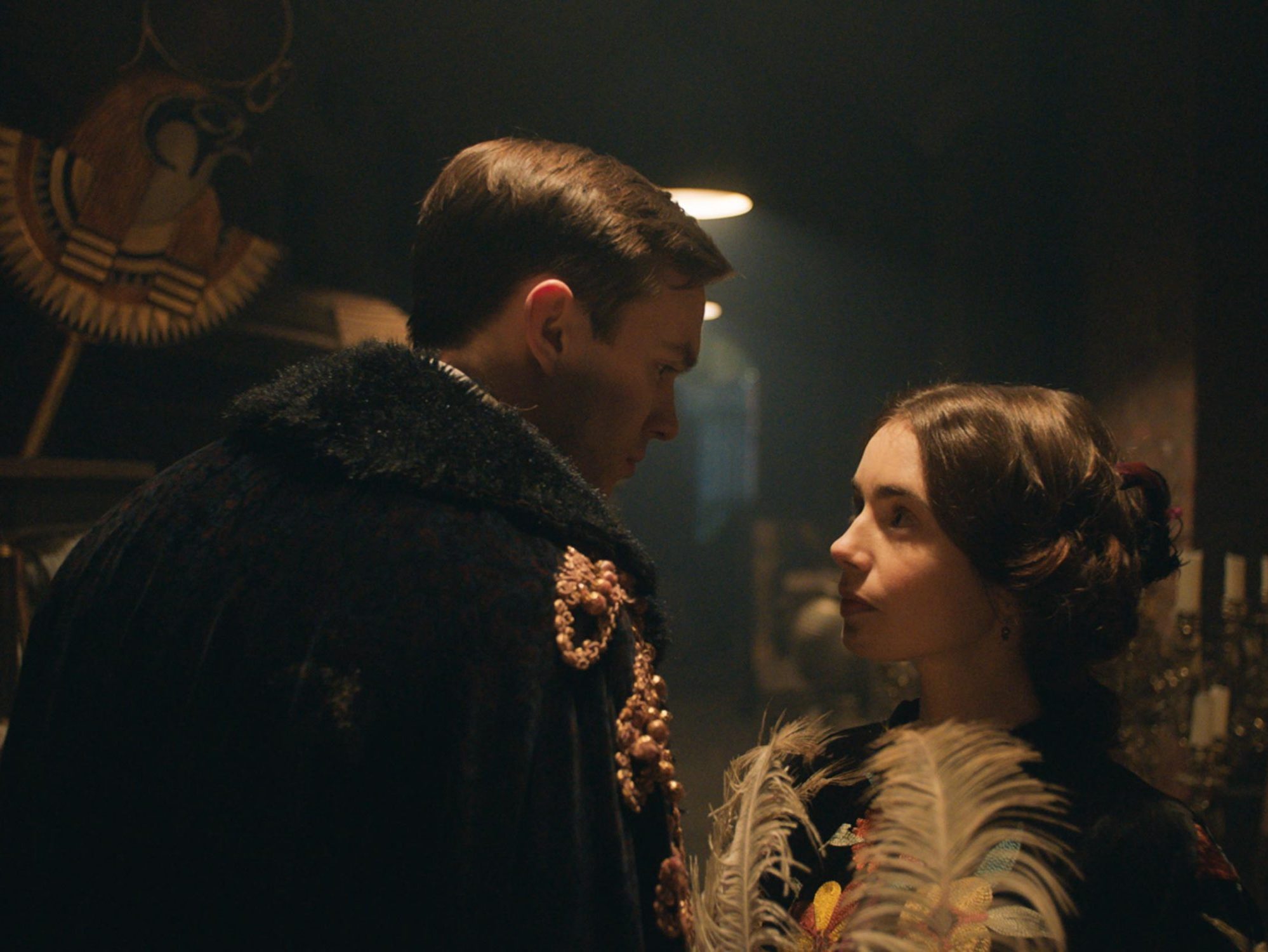 Nicholas Hoult as Tolkien and Lily Collins as Edith, his Lúthien Tinúviel
From
Vintage News
:
With Peter Jackson's six Middle Earth films and a TV series in development, it's hoped audiences will want to know about the man behind the legend. The adventures of Bilbo, Frodo and friends were shaped by his experiences, both good and bad. Movieweb writes "We'll see how both his high school experiences and his terrifying participation in the first world war shaped and formed this expansive and epic narrative that is still being studied and dissected by professors to this day." (Read more.)
From
Little White Lies
:
Karukoski's film chronicles the boyhood years of JRR Tolkien, from his time as a plucky orphan (Harry Gilby) shuffled through the state's childcare system to his stint at university. There, as a strapping young man with the sturdy build of Nicholas Hoult, he formed a so-called "fellowship" of friends and prepared for a great reckoning of good versus evil – not the Battle of Helms Deep, but World War I.

Prior to the glory of a literary career that yielded the Lord of the Rings and Hobbit novels, Tolkien fell for one Edith Bratt, whose steadfast devotion got him through the trauma of combat. She's portrayed in the film by Lily Collins, who's having quite a year playing the patient wives of famous (or infamous) men. (Read more.)
Trailer,
HERE
.
Share