From
San Francisco Classical Voice:
With the Opéra National de Paris celebrating its 350th anniversary with a sumptuous season ranging from Alessandro Scarlatti's Il Primo Omicidio (1707) through 19th-century masterpieces such as Tristan und Isolde, Simon Boccanegra, and Les Troyens, through to Michael Jarrell's new opera Bérénice, it's important to remember that opera in Paris got its start outside the city center, at Louis XIV's Château de Versailles.
Louis XIV, known as the Sun King, wanted to have an opera house at Versailles and went as far as hiring designers and designating its location in the palace. For financial reasons, the house was not built during his lifetime, and the court instead staged opera (and ballet and theater) in various locations on the palace grounds, including a palace salon and the stables. For these performances, temporary theaters would be built, then destroyed. During Louis XIV's reign, despite the lack of an opera house, works by French composers, including Lully and others, were staged at Versailles.
Louis XV was less interested in the performing arts than his great-grandfather, but because of the traditions surrounding royal weddings, which included a ball, a banquet, and an opera, he decided, in 1768, to build an opera house. His first architect, Jacques-Ange Gabriel, had been working on plans for an opera house since his appointment in 1742, and voilà! By the 1770 wedding of the future Louis XVI to Marie-Antoinette, the Royal Opera House had been built. (Read more.)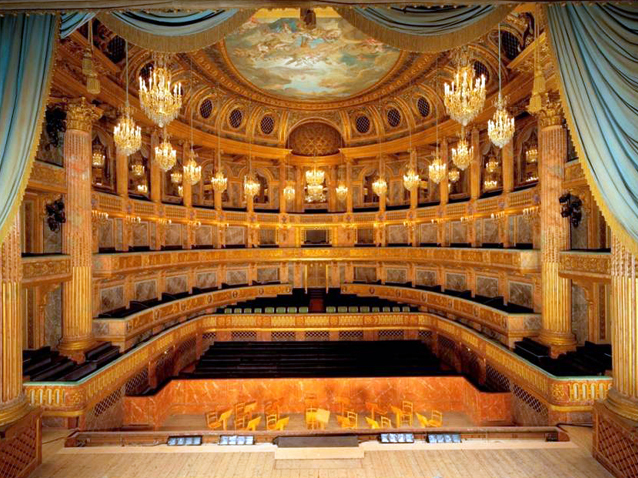 More
HERE
.
Share