From
Refinery 2
9:
Their rivalry was one of Europe's hottest scandals and, now, five centuries later, they're finally getting the film treatment they deserve with Mary Queen of Scots, which stars the incomparable Margot Robbie and Saoirse Ronan. And, judging by the trailer that was released on Thursday, the women — and their fabulously absurd orange-red wigs — are going to give the Academy a run for its money come 2019.
The film follows

the tumultuous relationship between Mary and Elizabeth

, who constantly competed to be the most powerful and influential ruler in the region — and also the most beautiful. To Elizabeth's dismay, Mary birthed a son, prolonging her family's bloodline. Elizabeth never had children. Of course, that wasn't the only tension in their relationship. Mary, a Catholic, had long eyed the throne in England, knowing she'd have the support of English Catholics. Ultimately, she abdicated the throne in Scotland (it belonged, then, to her son, a literal baby), and went to England to find refuge with Elizabeth. Spoiler: That didn't go so well for her. Elizabeth imprisoned her cousin and, eventually, had her executed after uncovering an assassination plot that Mary (probably) knew about. (

Read more

.)
The trailer is really more of a teaser, since so little is revealed, but the fleeting glimpses offered are compelling. I think Saoirse Ronan is a wonderful actress and makes a radiant Queen Mary, showing more grace, innocence and brashness than common sense. I thought at first that Margot Robbie was too pretty to play Queen Elizabeth but I was wrong. She appears to capture all the magnificence and bitterness of the last Tudor queen. Of course, any film produced in the present will have a feminist slant, although being female never held either ruler back from doing what they had to do. Mary even escaped from a coup when she was six months pregnant, riding for many miles in the dead of night. Mary, however, did have to contend with John Knox, who did not think women should rule, especially Catholic women. She also had to face being raped and forced into a marriage to Bothwell. I do not know if that will be portrayed. I love Saoirse's Scots accent. Mary actually did speak Scots Gaelic and spoke French and other languages with a Scots accent although she never really mastered English. The trailer shows Mary and Elizabeth meeting face-to-face, which as far as we know never happened. But it is fascinating to think what might have been said if they had done so, and the film affords such a moment.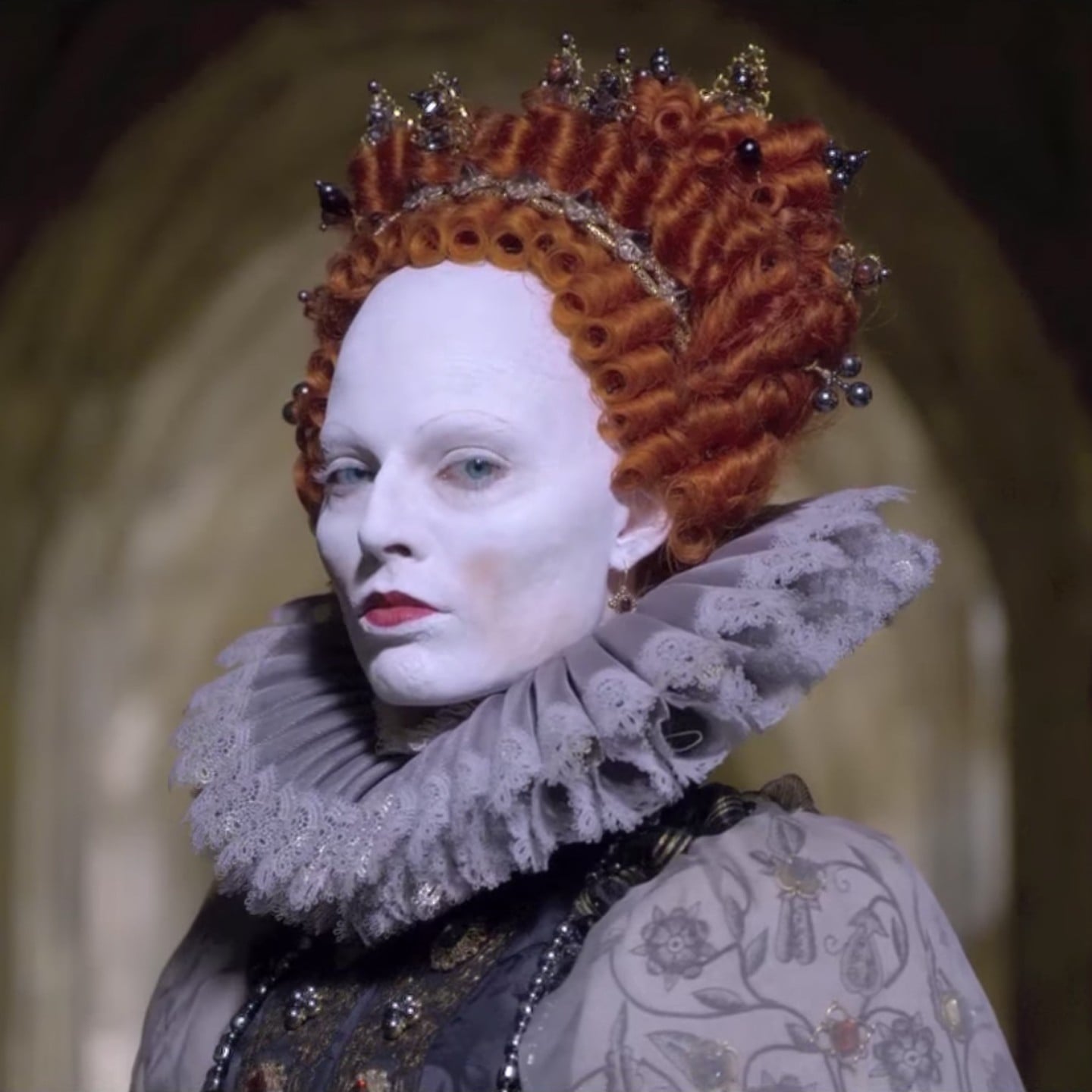 Margot Robbie as Elizabeth Tudor
Saoirse Ronan as Mary Stuart
Share