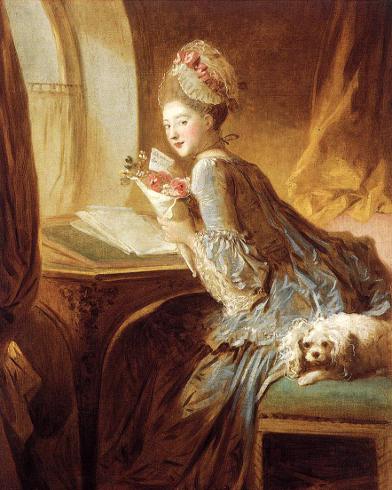 A review from author Isabel Azar
:
Today, Pierre Ambroise François Choderlos de Laclos was born in 1741, in Amiens, France. He served as a soldier, but is best known for his novel, Les Liaisons Dangereuses (in English, Dangerous Liaisons). This book ruffled quite a few feathers among both the aristocrats and the bourgeoisie when it was first published in April, 1782 - people were unsure of what to make of it. Many deemed it scandalous due to its sexual content, others couldn't put it down for the same reason, and some readers took moral lessons from the tale. I believe the latter response is what Laclos desired; in his "Editor's Preface" (he pretends that his work of fiction is a compilation of actual letters, which was a common authorial device at that time), he explicitly states:


It seems to me, at any rate, that it is to render a service to morals, to unveil the methods employed by those whose own are bad in corrupting those whose conduct is good; and I believe that these letters will effectually attain this end. There will also be found the proof and example of two important verities which one might believe unknown, for that they are so rarely practiced: the one, that every woman who consents to admit a man of loose morals to her society ends by becoming his victim; the other, that a mother is, to say the least, imprudent who allows any other than herself to possess the confidence of her daughter. Young people of either sex might also learn from these pages that the friendship which persons of evil character appear to grant them so readily is never aught else but a dangerous snare, as fatal to their happiness as to their virtue.

These messages are exemplified in the novel; the Marquise de Merteuil and the Vicomte de Valmont wreak havoc on their prey. Valmont's virtuous, devoutly religious conquest, Madame de Tourvel, dies of a broken heart after having the misfortune to fall in love with the libertine, and Cécile, Merteuil's teenaged cousin, returns to the convent where she was educated to become a nun, in order to atone for her fornication with Valmont (in which she was encouraged by Merteuil, her confidant). Her first (chaste and respectable) lover, the Chevalier Danceny, becomes a monk to make reparation for his fling with Merteuil; though their decisions to enter religious life, I believe Laclos was indicating that God's redeeming love provides solace for those who have transgressed. At the conclusion, Cécile's mother, Madame de Volanges, laments:
Who is there who would not shudder, if he were to reflect upon the misfortunes that may be caused by even one dangerous acquaintance! And what troubles would one not avert by reflecting on this more often! What woman would not fly before the first proposal of a seducer! What mother could see another person than herself speak to her daughter, and tremble not!
(Read more.)
Share